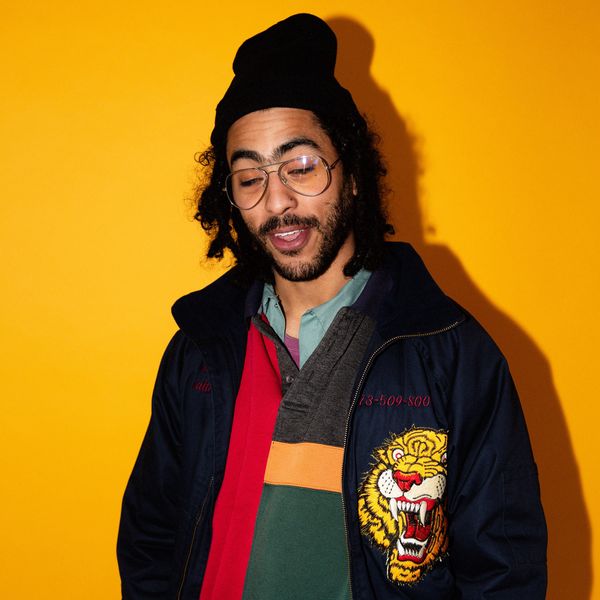 Suoni Per Il Popolo Interviews: Bithcfork speaks to R.A.P. Ferreira (FKA Milo)

We asked Bitchfork to conduct a few interviews with artists playing this year's festival. Here, Stacy Lee speaks with R.A.P. Ferreira (FKA Milo) ahead of his first Montreal performance...

Peace to the Black arts tradition that birthed the art that later birthed me. Peace to the lineage of strong writers who heard things musically. All of life is rhythm and if you can respect and feel that, you'll be better off than most out here. 

-Rory Allen Phillip Ferreira

At 27, Rory Ferreira is a man of many monikers: Scallops Hotel , Milo , Ruby Yacht , Soulfolks - all projects that have significantly contributed to the contemporary sound of alternative rap. His most recent undertaking, R.A.P Ferreira, marks a new chapter for the rapper as he retires Milo and takes on this acronym for his given name, Rory Allen Phillip Ferreira. With 9 years of experience in the big leagues, he says he's comfortable enough now to put it on everything he makes. Making his Montreal debut at La Vitrola on June 15 for Suoni Per Il Popolo festival, we had a chance to chat with Ferreira about the music industry and the ambiguity of music as an art form. What's clear is that the last 9 years - amassing his own record label, record store, charting the Billboard, and a handful of full-length releases - are just the start for the self-made rap wonder.

I'm always intrigued by the ways in which other creatives make art, how they feed the calling. Can you explain your creative process? I'm interested in finding out what fuels your art, what fuels you as an individual?

My creative process has changed dramatically over the last few years, as rap opened its arms a lil bit to receive me. I run a record store/think tank/studio called SOULFOLKS which is the de facto HQ for my label and rap crew Ruby Yacht. Pretty much every day around noon my son takes his nap and I head to Soulfolks where I spend 3 - 4 hours a day "working" on my art. When he wakes up, my "work day" is over.

When I was younger, the late night hours were my biggest resource but these days I'm simply too tired to camp out late and work. I find early afternoon most hospitable now to my thoughts. In the studio, I'm using very primitive gear relative to what the industry does. All of my scratch vocals are recorded on a laptop with Ableton, using an sm7b. I write the rhymes in the notes app or a notebook. I make beats on an MPC Live or MPC 2000. Nothing too freaky or original. The old forms of rap provide an unending infinite series of shapes to play with and that has yet to get boring to me. I'll probably keep freaking it till def.

My fuel is more or less the same. The oldest memories I have of self involve rap, involve aspirations with rap - that is, wanting to be a "rapper."

What important takeaways have you learned about the music industry through your label Ruby Yacht?

The most important lesson learned since beginning Ruby Yacht is that for the modern musician the road forks, but you can do it. You can live off your craft if your dedication is real. If you make what you want to hear, the audience already exists. You can be successful in the machine but your art will forever be compromised. Even the "woke" shit is a compromise, a brand, a reduction of a living being to character or caricature if your label is extra grimy. What comes to mind immediately is "This is America." Trash project.

One's love for self and one's people should not get so far up its own ass that you are reenacting mass death scenes of Black folks that really happened. That's not art. That's trauma pornography. One's love for self and one's people should not get so far up its own ass that you are reenacting mass death scenes of Black folks that really happened. That's not art. That's trauma pornography.

Or you can earn a living on this independent hustle and compromise nothing, you can remain a 3D being grappling with serious thoughts, emotions, and feelings but you're going to need to work 3 to 4X harder than your peers…and folks won't care. You have to make the smart shit sexy.

I had a baby at 24, opened a record shop at 25 and have toured the world for the last 6 years nonstop. My last two albums charted on Billboard. I've been at this long enough to take cats on tour to open for me and have them be world famous a year later. I've seen friends make the compromises artistically to get the money/fame they want. cool.

Scoping all of these things has led me to believe it's best to keep your head down and make what you love. Everything else is noise. Music is the most disposable of the arts, the least valued but most interacted with arguably. It puts us, as artists in this medium, at a funny place. How serious should you be taking this shit?That's often what I'm asking myself.

Milo performs at La Vitrola on June 15th with Body Meat, Sly Why and Magi Merlin. Details below!