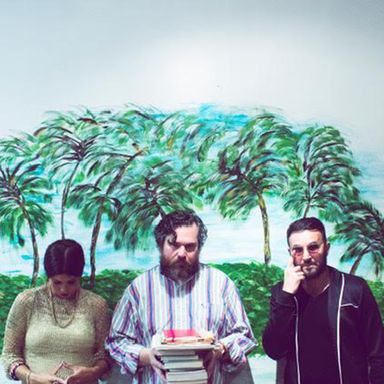 Enters
samedi 6 juin, 2020
Show 21:30
[   Enters   ] is a project comprising Alexei Perry Cox, Jacob Wren and Radwan Ghazi Moumneh, in which narrative texts and sonic landscapes encounter ephemerality and negotiate its complications. As an act of both erasure and invention, it becomes its own source of the imaginative act of regeneration each time it is performed. Some gestures feel static and retrievable in both the recitations and the music but the recurrent theme is change itself. 
Enters are collecting donations on behalf of  Women For Political Change in Minnesota. You can make your contribution here: https://secure.everyaction.com/ZNYnUikGcU2b9OAYFs1TeQ2
Artistes
[   Enters   ] est un projet réunissant Alexei Perry Cox, Jacob Wren et Radwan Ghazi Moumneh, dans lequel des textes narratifs et des paysages sonores rencontrent l'éphémère et négocient ses complications. En tant que geste d'effacement et d'invention, il devient à chaque fois sa propre source de l'acte imaginatif de régénération.
+ info