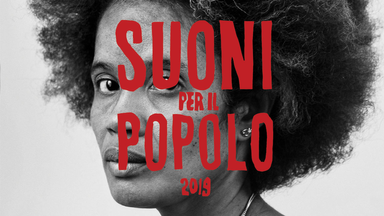 Staceyann Chin, Shanice Nicole, Kalmunity
dimanche 16 juin, 2019
Portes 20:00 / Show 20:30
$20 / $25
Artistes
Staceyann Chin is the recipient of the 2007 Power of the Voice Award from The Human Rights Campaign, the 2008 Safe Haven Award from Immigration Equality, the 2008 Honors from the Lesbian AIDS Project, the 2009 New York State Senate Award, the 2013 American Heritage Award from American Immigration Council, and the 2016 Planned Parenthood Excellence in Media award. Chin is also a 2017 LGBTQ Humanist Award recipient. She unapologetically identifies as Caribbean and Black, Asian and lesbian, woman and resident of New York City.

A proud Jamaican National, Staceyann's voice was featured on the Oprah Winfrey Show, where she spoke candidly about her experiences of growing up on the island and the dire consequences of her coming-out there.

Widely known as co-writer and original performer in the Tony award winning, Russell Simmons Def Poetry Jam on Broadway, her poetry has seen the rousing cheers of the Nuyorican Poets' Café, one-woman shows Off-Broadway, writing-workshops in Sweden, South Africa, and Australia. Chin's three one-woman shows, HANDS AFIRE, UNSPEAKABLE THINGS, and BORDER/CLASH all opened to rave reviews at the Culture Project in New York City.

Staceyann is the author of the memoir, The Other Side of Paradise, and is currently touring MotherStruck, her critically acclaimed solo theater piece, directed by Cynthia Nixon, and produced by Rosie O'Donnell, chronicling her incredible experiences about motherhood, which opened in New York, in December, of 2015.

Be it on "60 Minutes," in the New York Times, or The UK guardian, Staceyann has a reputation for telling it exactly like it is.
+ info
Shanice Nicole est une éducatrice, intervenante, écrivaine et artiste de spoken word noire et féministe. Son écriture et son œuvre explorent intimement l'expérience de la femme noire en ce qui a trait à la race, la santé, la sexualité, l'oppression et la liberté. Elle croit que tout le monde a le pouvoir de changer les choses, comme le laissent entendre les paroles de sa poète favorite, Maya Angelou : « Do the best you can until you know better. Then when you know better, do better. »
+ info