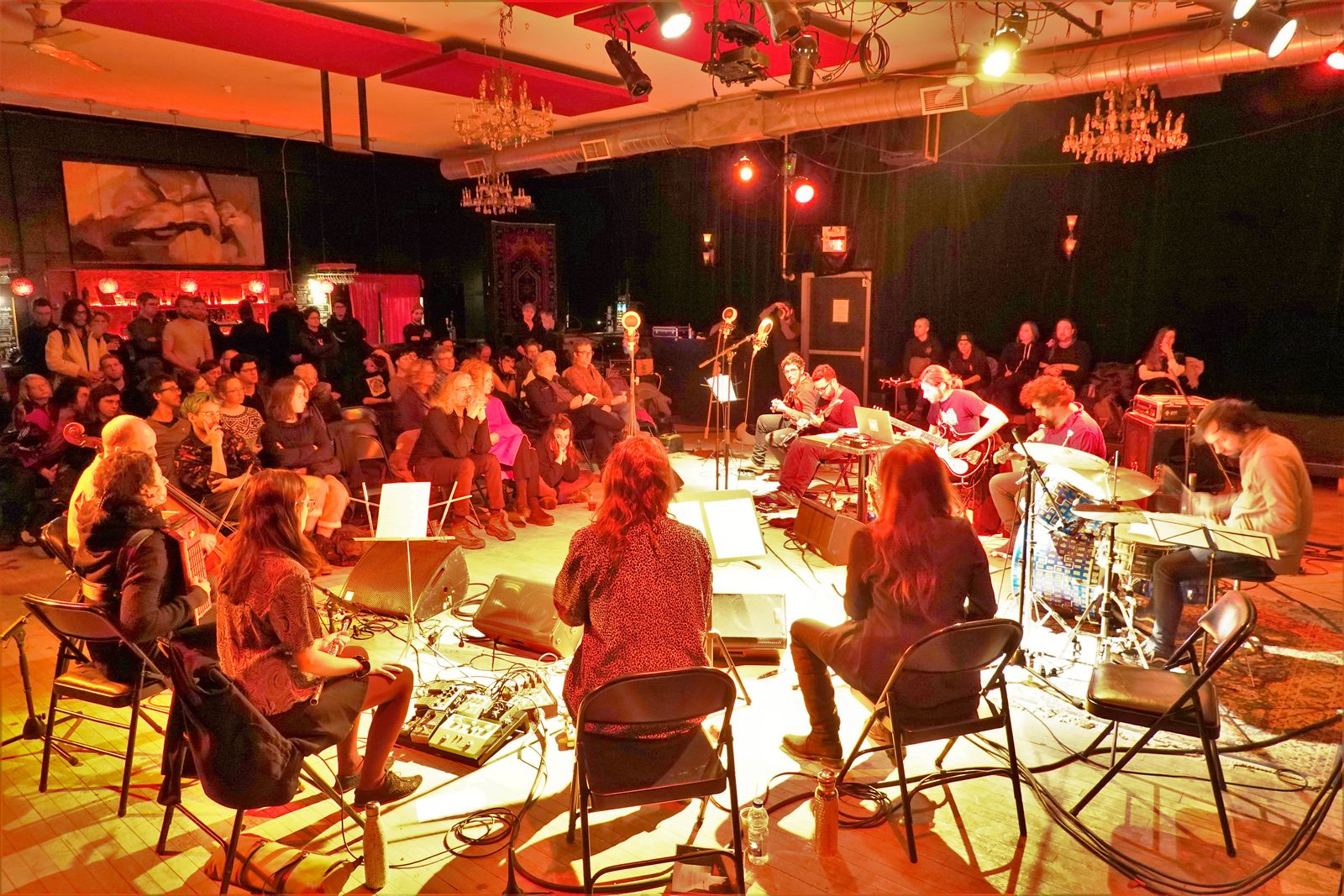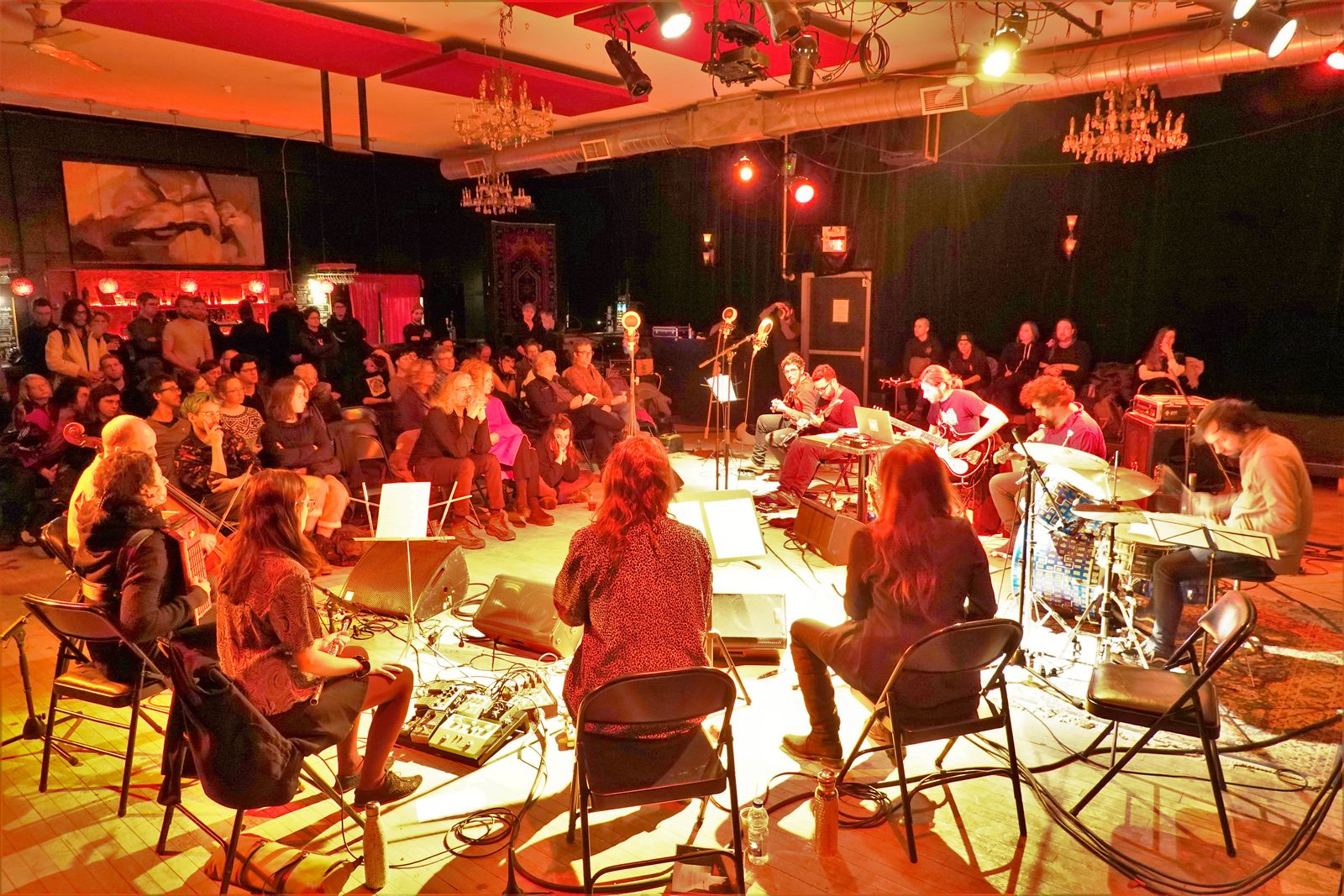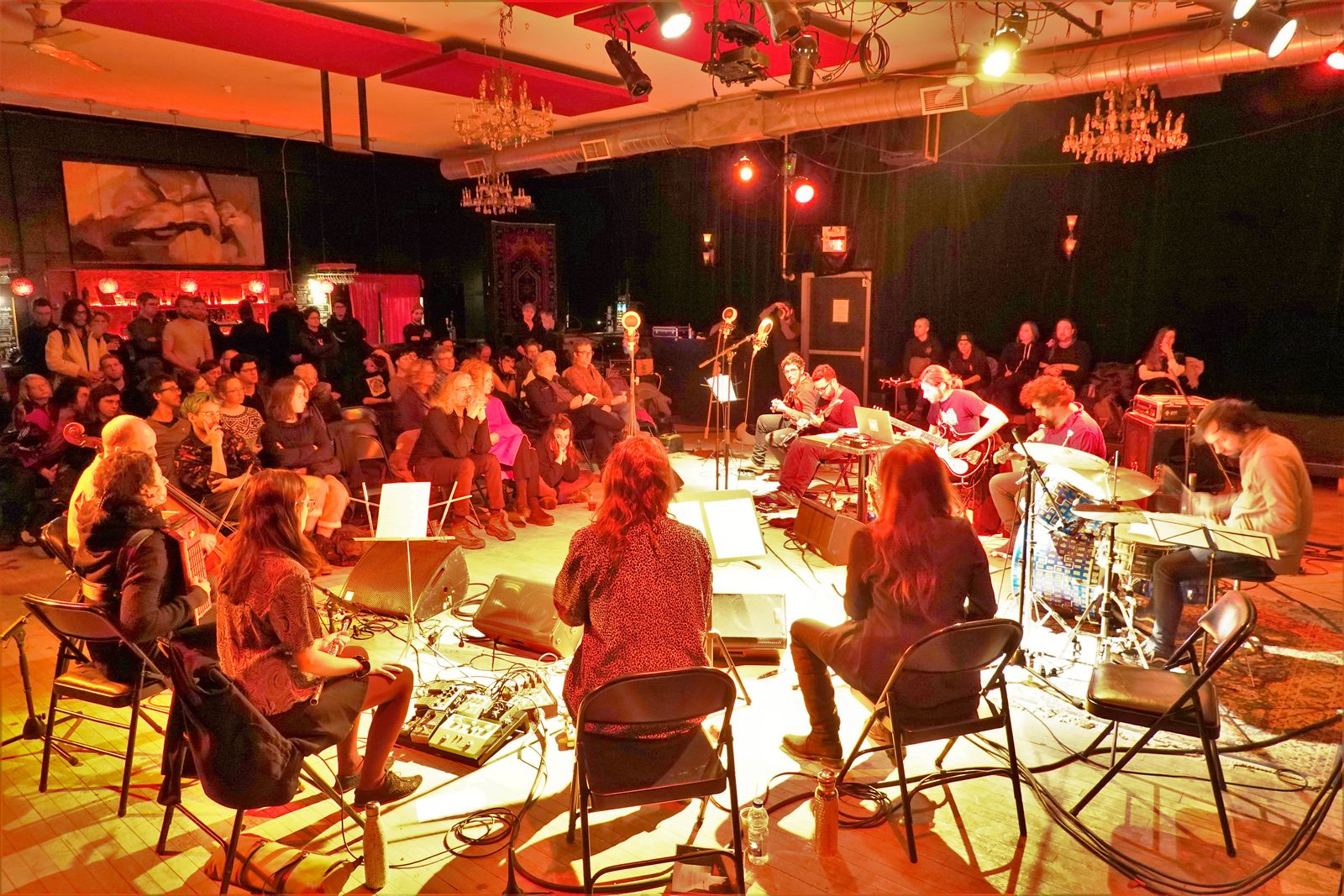 Devenir-ensemble
Co-presented with Cuchabata Records.
The Devenir-ensemble names an assemblage of musicians of Montreal performing sound studies on the affective dimension of community.
"Résonances manifestes" is a comprovised music piece based on a sound score composed of field recordings from various autonomous demonstrations that have trembled the streets of Montreal in the recent years.