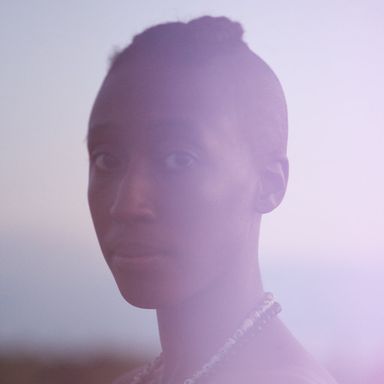 Secondsight
Saturday, June 20th, 2020
Show 23:00
As part of the 20th anniversary of the Suoni per il Popolo festival and to simultaneously coincide with the 2020 annular Solar Eclipse and the Solstice, Secondsight has created a two-part performance.
Part 1: Guided Relaxation
Part 2: A mix of ambient soundscapes, cosmic jazz, psychedelic rock, shamanic vibes, etc.
Part 1 is a formal meditation practice. Allow yourself to follow the suggested steps into a meditative state, or perhaps to drift into sleep if that feels most necessary and natural. Part 2 is for you to use however you'd like. Rest translates differently from person to person. You may find yourself seeking to prolong your formal meditation, and decide to guide yourself into your own personal practice or self-care routine, or you may simply lie flat and do nothing, or take this time to create some art, or to just simply enjoy as a backdrop to whatever tasks you are completing, or you may decide to head into actual sleep or to nap. Any direction you choose is valid, go with your flow.