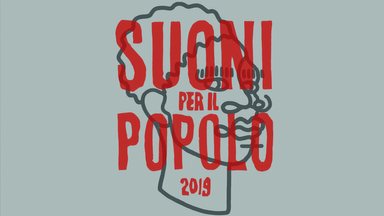 GLOWZI x SUONI - Noulaoui - "We are here / Nous sommes là"
Saturday, June 15th, 2019
Doors 21:30 / Show 21:30
$7 / $10
presents Suoni Per Il Popolo
Artists
As part of the 2019 edition of Suoni Per Il Popolo, the "noulaoui" initiative is making its grand debut! With a mission to bring together various artists who excel in different artistic fields, "noulaoui" is an initiative which does not solely aim to allow various local artists to get to know their counterparts, but also to enable anyone who will be in "Montreal" on June 15th to discover some local artistic pearls. "noulaoui" will take place from 9:30PM to 3:00AM and will consist of a vernissage accompanied by two live performances as well as two spicy and well-seasoned dj sets! Stay tuned for the unveiling of the artists and join us on June 15th!
+ info