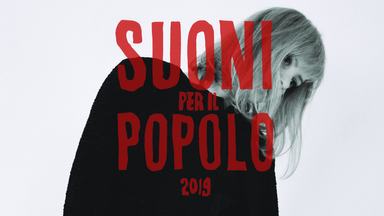 Anika, Le Fruit Vert, Ben Shemie
Sunday, June 9th, 2019
Doors 20:00 / Show 21:00
$15 / $18
présentent Blue Skies Turn Black, Heavy Trip et Suoni Per Il Popolo
Artists
Known as the singer and guitarist of the Canadian rock-tronic group SUUNS, Ben Shemie now offers us the fruits of his solo pursuits, experimental pop with cold synthetic sounds and touches of psychedelia.
+ info
Annika Henderson is a musician, poet, DJ, ex-political journalist and artist who rose to fame as ANIKA with two highly acclaimed eponymous records, recorded with Portishead's Geoff Barrow's side project Beak>. Most recently ANIKA has been working alongside Mexico City-based experimental post-punk project Exploded View, dipping into no wave and industrial soundscapes, always shifting and transforming.
+ info
Le fruit vert is a bicephalous project led by Andrea-Jane Cornell and Marie-Douce St- Jacques. Portrayed as "priestesses of melancolie" the duo engenders a singular style of music that is perched on the threshold of torpid song, psychedelic refrain and spectral hypnosis.
+ info