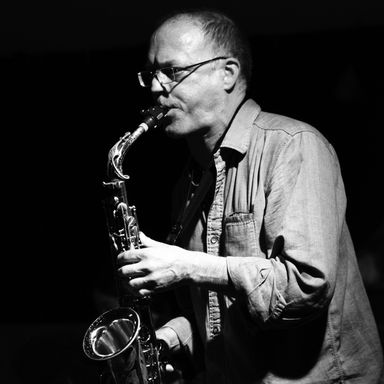 Yves Charuest
Monday, June 8th, 2020
Show 20:00
Small Scale Music
START TIME: 8:15PM
Live performance from the Sala Rossa. Co-presented by Small Scale Music, an independently run music label from Montreal interested in releasing challenging music.
Archived video coming soon.
Artists
yvescharuest.net
Active since the 1980s, Yves Charuest played with many Canadian musicians such as Michel Ratté, Jean Beaudet, Lisle Ellis, Jean Derome and more recently with Nicolas Caloia, Lori Freedman, Sam Shalabi and Peter Valsamis among others.
Member of the Peter Kowald Trio (1985–1990), he also played with several musicians from the US and abroad such as William Parker, Agustí Fernández, Nate Wooley, Georg Graewe, Roscoe Mitchell, Lê Quan Nin, Dominic Lash, Mark Sanders, Steve Noble, Richard Scott and Audrey Chen.
Charuest has always devoted most of his creative energy to improvisation in varying forms. In collective situations as well as in solo, his approach is characterized by his sense of form and his attention to the sonic properties as well as the formal potentialities of the material he works with.
Small Scale Music will be releasing his latest solo album Le territoire de l'anche in June.
+ info