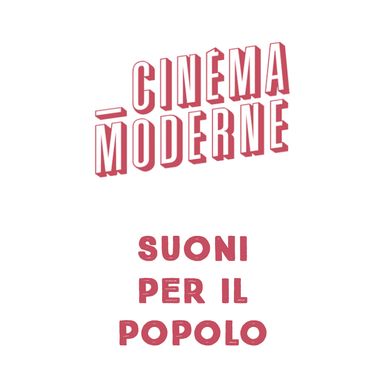 Cinéma Suoni et Cinéma Moderne avec Karl Lemieux
Sunday, June 14th, 2020
Show 19:30
Cinéma Moderne
Artists
Suoni Per Il Popolo and Modern Cinema are proud to present the first online retrospective featuring the work of filmmaker Karl Lemieux.

Within the context of the recent retrospective presenting Karl Lemieux's work at the Cinémathèque québécoise in January 2020, which included an archive deposit, much of the filmmaker's works have been restored. The VHS and Beta cassettes were digitized, new scans of the s-8mm, 16mm and 35mm elements were made, and the films re-assembled with new credits on their original soundtracks. Although these films were made to be presented in their original formats and screened in traditional movie theaters, these new "digital copies" can now be viewed online for the very first time.

This online retrospective program represents 16 experimental short films coupled with documentation of some live performances. Rich in various collaborations, these films highlight the director's talent for exploring different styles of cinematographic expression (painting on film, found footage and experimental documentary). At the heart of his practice, which also includes narrative film, is the importance of the cinematographic apparatus and its attachment to celluloid.

Since 2003, Karl Lemieux has presented over 400 multiprojection performances on 16mm film, including nine performances at the Suoni Per Il Popolo festival: in 2006 and 2007 with Jerusalem In My Heart, in 2010 with Roger Tellier-Craig and Magalie Babin respectively, in 2011 with both Shalabi Effect and Les Esprits Frappeurs (Philippe Lambert and Alexandre St-Onge), in 2012 with BJ Nilsen, and most recently in 2014 when he performed with Marie Brassard as well as with Philip Jeck and Michaela Grill.

His work is inspired by the dialogue between cinema, music and sound art. His films, installations and performances  have been shown internationally in several museums, galleries, concert halls and film festivals. Since 2010, he does 16mm projections for the Godspeed You! Black Emperor. He is also the co-founder of the Double Negative Collective, dedicated to the production and dissemination of experimental cinema.
Karl Lemieux at Cinéma Moderne.
Photo by Yannick Grandmont
+ info