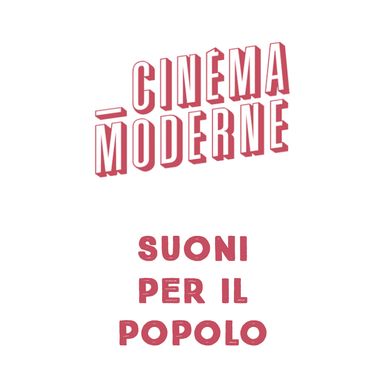 Cinéma Suoni et Cinéma Moderne avec Kara Blake & Caroline Martel
Sunday, June 7th, 2020
Show 19:30
Cinéma Moderne
Cinéma Suoni and Cinéma Moderne talk with directors Kara Blake & Caroline Martel, moderated by Aude Renaud-Lorrain et Fred Savard.
Artists
Caroline Martel is a documentary maker involved in telling historical narratives that incorporate their research in experiential and experimental ways. She has a special interest in archives, invisible histories, and audio/visual technologies and heritage. Her films and installations have been presented to critical acclaim internationally (TIFF, IDFA, Rotterdam, on SRC, NHK, and SVT, at MoMA and the Pompidou Centre) and include: Hold the Line (NFB, 52 min., 2001), the montage essay The Phantom of the Operator (productions artifact, 64min, 2004), Wavemakers (productions artifact/NFB, 96min, 2012), the solo show Industry/Cinema (2012) at the Museum of the Moving Image (NYC), and the 35-screen installation Spectacles of the World, revisiting a slate of expended cinema experiments at Expo 67, commissioned by the Musée d'art contemporain de Montréal (2017). She was one of the featured guests at the 57th Robert Flaherty Seminar.
Caroline Martel at Cinéma Moderne.
+ info
Kara Blake is a Montreal-based director, editor and compositor whose creative projects range from films and music videos to live performance visuals and installation pieces. Her work has has been shown internationally at festivals and venues including The Museum of Modern Art New York, Centre Pompidou, Telluride Festival, and CPH:DOX. In 2009, Blake's film The Delian Mode had the distinction of winning both the Genie Award and Hot Docs Award for Best Short Documentary. Blake has collaborated with a variety of artists and organizations including the Ensemble contemporain de Montréal, Peaches, The Besnard Lakes, Nicole Lizee, National Film Board, Moment Factory, and the CBC. Blake's multi-channel works include Lasciare Suonare for Place des Arts in Montréal (2019) and The Offerings, part of the Musée d'art contemporain de Montréal's touring exhibition Leonard Cohen : A Crack in Everything (2017-2021).
Kara Blake at Cinéma Moderne.
+ info