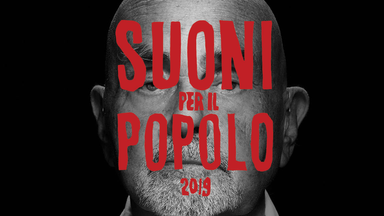 Hans-Joachim Roedelius, Saudade, Nicolas Bernier and Niels Lyhne Løkkegaard
Thursday, June 6th, 2019
Doors 20:30 / Show 21:00
$15 / $18
Artists
Saudade is a dark ambient dub project started by Montreal-born musicians Marilou Lyonnais-Archambault and Nela Paki. Inspired by avant-garde jazz, ambient music and industrial dub, they blend their ethereal voices and electronic synths with a harp - taking this traditional instrument to new wave lengths by giving it a modern voice.
+ info
Hans-Joachim Roedelius is a pioneer of the German experimental music scene. He is best known as a co-founder of Krautrock groups Cluster and Harmonia and for his work in the ambient jazz trio Aquarello. Drawn into the Berlin avant-garde scene in the mid-70s, he made his live solo debut with a microphone, a handmade flute and an alarm clock, and would go on to make radical, free-flowing electronica that roams through and around genres, collaborating with the likes of Brian Eno and cult artist Joseph Beuys. The governing principles of his uncategorizable craft, or what he terms Roedeliusmusik, are spontaneity and curiosity.
+ info
Nicolas Bernier (Montreal) and Niels Lyhne Løkkegaard (Copenhagen) present their collaborative work XV which features 15 oscillators. The two artists from each side of the Atlantic Ocean share a common interest in oscillators – Nicolas Bernier being the leader of Ensemble D'oscillateurs which counts 10 oscillators and Niels Lyhne Løkkegaard who worked with 8 oscillators in his recent piece Music for Krügerrand. They will perform XV themselves, operating the 15 oscillators, seeking to make the sound of the oscillators transcend itself and become a bodily encounter centered around interference and psychoacoustics.
+ info